Dr. George Nield Reflects on His Journey to Space & The Importance of Continued Human Space Flight
The Global Spaceport Alliance (GSA) and SpaceCom want to officially congratulate Blue Origin on the successful #NewShepard #NS20 launch last week! The 4th Human Flight – hosting the Roaring 20's Crew – marks another historic milestone for space exploration, increasing access to space, and building awareness of the Earth's fragile environment. Dr. George C. Nield, Chairman of the Global Spaceport Alliance and an advisor to SpaceCom, was one of those onboard.
At touchdown, Nield was visibly moved after his experience. "It was awesome. Just amazing. You cannot put it into words. As soon as we got above 100,000 feet, you could see the sky getting darker, and when it turned to pitch black, it was just gorgeous. Pictures just don't do it justice. Between the black sky and the curvature of the earth, and then having the freedom of floating around, and being upside down, it was just an amazing experience. The trip of a lifetime."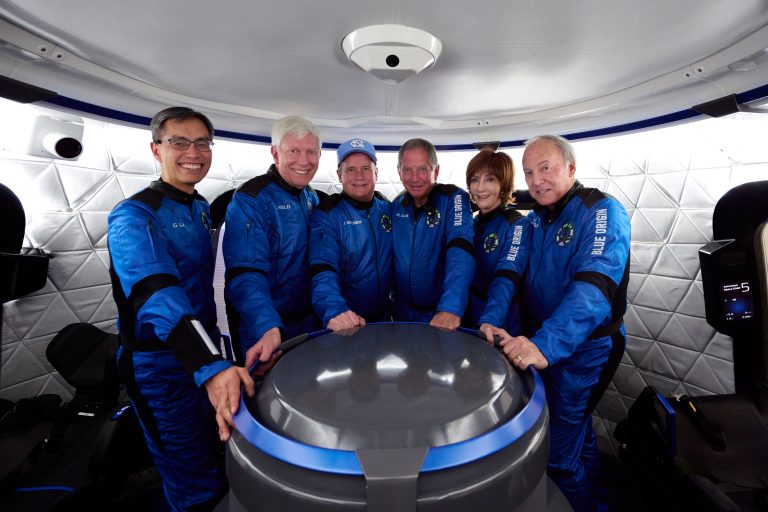 We spoke to Nield just this morning to learn more about the profound impact that this experience has had on him not only as a human being, but as a long-time active contributor to space exploration.
"Now that I am starting to fully digest the experience, I am determined more than ever to support our continued efforts in space. Space really is the key to technological leadership, economic competitiveness, global connectivity, and to proactively creating the kind of large-scale change that we will need in order to protect our home planet. I'm honored to have been invited to participate in this historic mission and am excited that this experience is going to be available to more and more people over time. This trip solidified why I continue to be so active in space organizations such as Global Spaceport Alliance, and to serve as an advisor for events like SpaceCom," explained Nield.
As of Thursday, March 31, 2022, at 10:16 am CT, Dr. Nield officially added "Astronaut" to his long list of accolades and distinguished titles.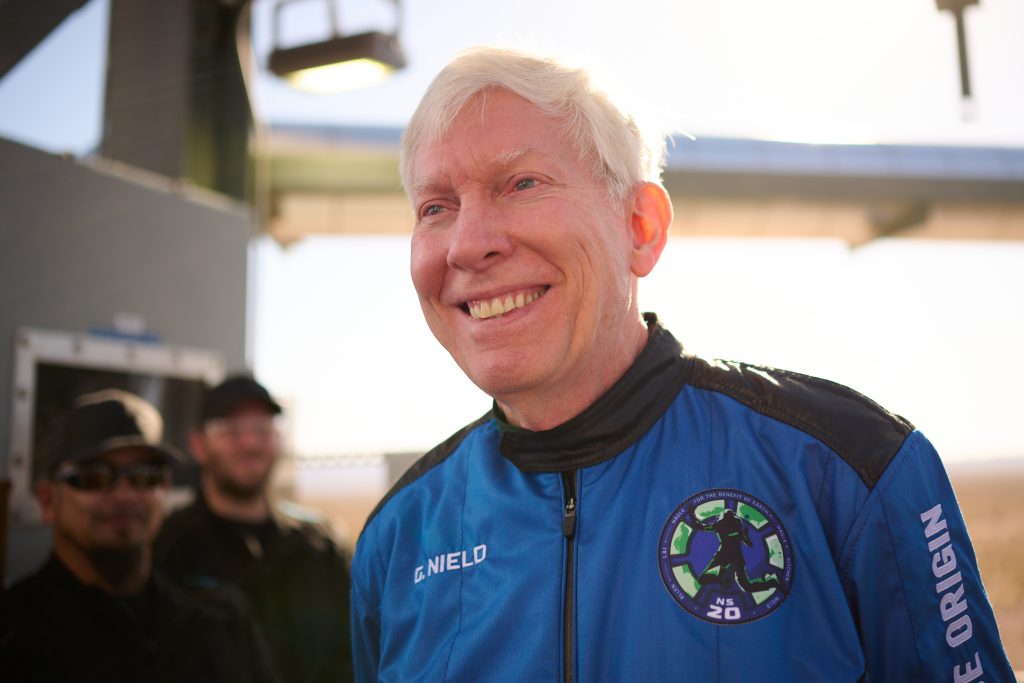 Global Spaceport Alliance Annual Membership Caucus, co-located with SpaceCom | Space Congress, will take place February 21-23, 2023 in Orlando, Florida.